6 Tips on Creating a Modern Bohemian Home!
Thinking about a new feel for you home? A modern bohemian look can make life feel airy and light. This week I thought it would be fun to look at 6 different steps to making your home have a completely new feel and fall in love with the place you live all over again.
1. Vintage Accents

Vintage textiles and furniture accents are the number one ingredient in achieving this look. They infuse an element of soul that make the space feel original and personal. Opt for pieces with craftsmanship and details that most companies no longer manufacture - brass tables with regency details, mid-century modern side tables, Turkish rugs and ethnic textiles are my go-to's.


2. Bold Statements

Early on in the process, decide on the focal point you would like in the space, and make it stand out. These bold statements can be achieved through artwork, a distinctive rug, or something inherent to the architecture of a home, such as windows. Whatever it is, identify the leading actors first, and cast the supporting roles thereafter. The space will feel more intentional, unified and balanced.


3. Neutral Foundation

A neutral sofa acts as the perfect canvas for layering pillows, allows for flexibility in styling, and doesn't compete with the bold statements in the room. If your bold statement is a vibrant sofa, keep the rug neutral to achieve balance.


4. Scale

Keep scale and proportion at the forefront of your furniture selections. There's nothing worse than large rooms full of tiny furniture, or small rooms with bulky, oversized pieces. Proper scale of furniture is determined by two variables - room size and other furniture in the room. For example, if you have a small room with a heavy upholstered sofa, opt for a visually lightweight coffee table. Inversely, if you have a leggy and minimal dining table, select chairs with a little bit of girth to anchor the space.


5. Mix Styles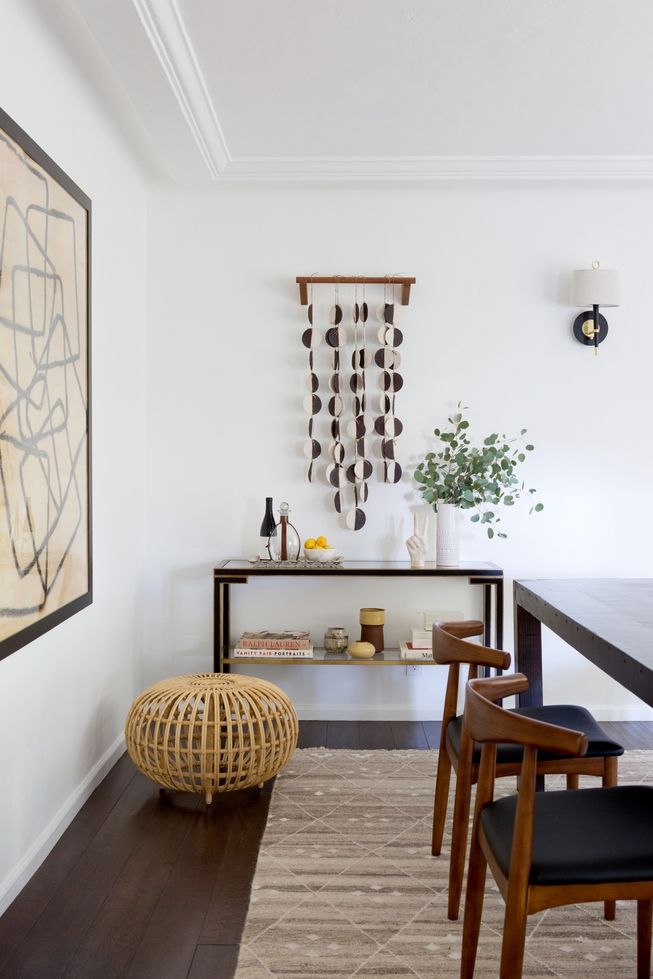 Don't be scared to mix modern with rustic, or mid-century with traditional - it all works together! A room with furnishings that are all in the same style lacks personality and depth. The key to mixing styles is to keep a consistent color palette throughout the space, which will create unity among varying furnishing styles.


6. Color Story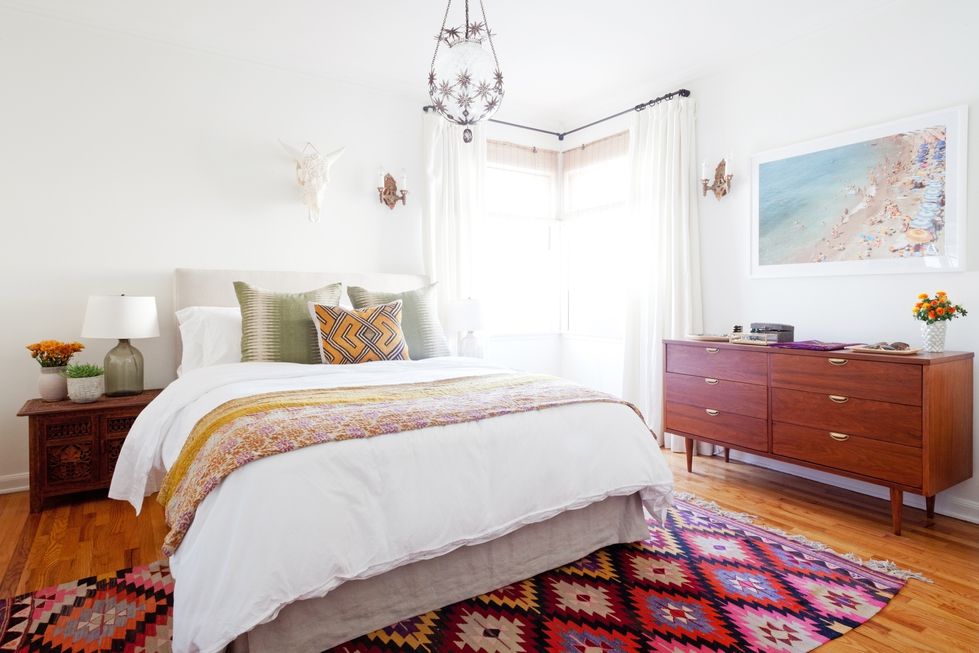 Select the color story for the room and shop only within that palette. And, within that scheme, use variations of the colors in darker and lighter tones to maintain the color story throughout your space. Stick to organic and earthy hues, such as indigo, military green, safrron, burgundy and pumpkin, and avoid primary colors that can be found in 12-pack Crayola box.