But First, Coffee (In Truckee)
Any time I visit a new area I am immediately thinking about coffee and finding the perfect cute little shop in town that fits how I am feeling. The problem is - there's never a good way to find out the true feeling of the shop without going inside. I decided to go more in depth with the coffee shops located specifically in Truckee today.
For a Trendy Work Environment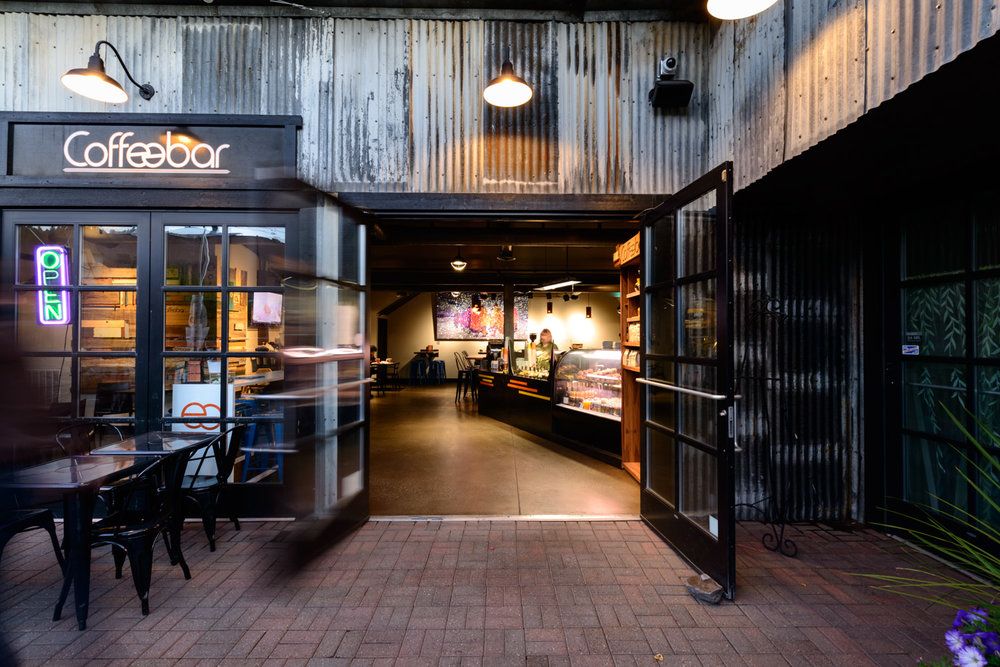 I would say this is the most "happening" coffee shop in town, it is always crazy busy and there is rarely an open seat, and once a seat is taken...it's taken for a long time. But if you are one of the lucky ones to snag a seat, you are set! There is free wifi and some excellent food and drinks. If you're not in the mood for just coffee and a bagel you can try any selection from their menu which includes beer and wine, (my favorite) house made granola with fruit, crepes, or even gelato! Stay through lunch and enjoy some soup, a sandwich, a quinoa bowl, or any other of their delicious options!
Also fun fact - Coffeebar has two sister cafes. One is in the village at Squaw Valley and the other is on the other side of town right off of I80.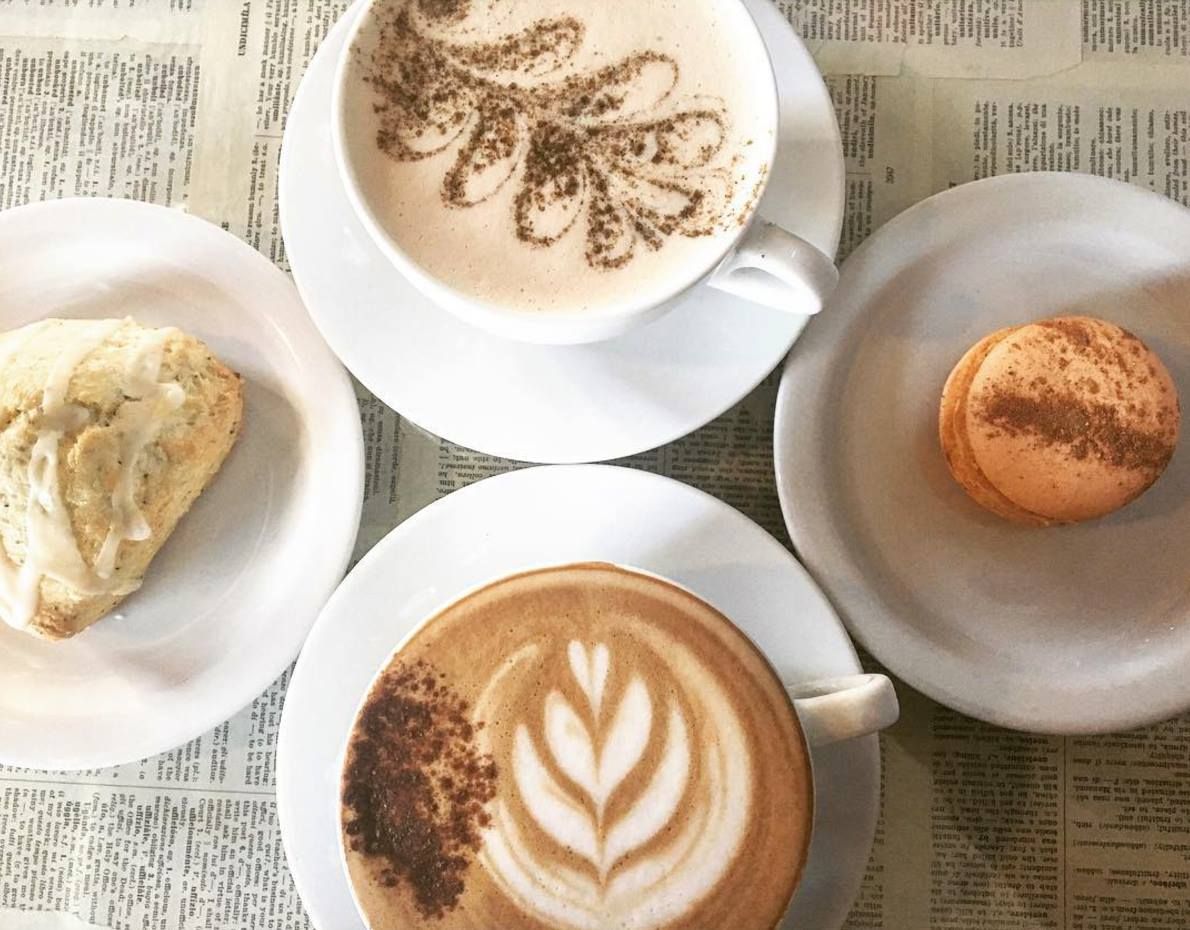 "Really great atmosphere, decent free wifi, good chai, yummy crepes, affordable prices, fast service, and very nice employees."
"Super cute place!! Great music & great food!! I had the Paleo Bowl, which was delicious! Kale, sweet potato hash, & peppers with garlic tahini sauce. I also added a poached egg to top it off. I also loved my coconut chai tea and appreciated almond milk as an option. The pumpkin doughnut holes were literally to die for!! We took some back as a treat for the rest of our group of 10 and every single person loved them!! We all liked this place so much, we went back the next day! A few had croissant breakfast sandwiches and the avocado toast with a poached egg and of course... more doughnut holes. We will definitely visit here next time we are in town!"
"Delicious coffee drinks and appetizing foods at this Italian-styled coffee house in Truckee. A great place to sit down for a while with your iPad, if you can find a seat."
"The outside seating space is rad! They grow some herbs and veggies in the spring/summer for use in their cafe. The also have seasonally themed house-made baked goods- I had a delicious vegan pumpkin muffin here with my coffee."
For a Relaxing Coffee Lover Date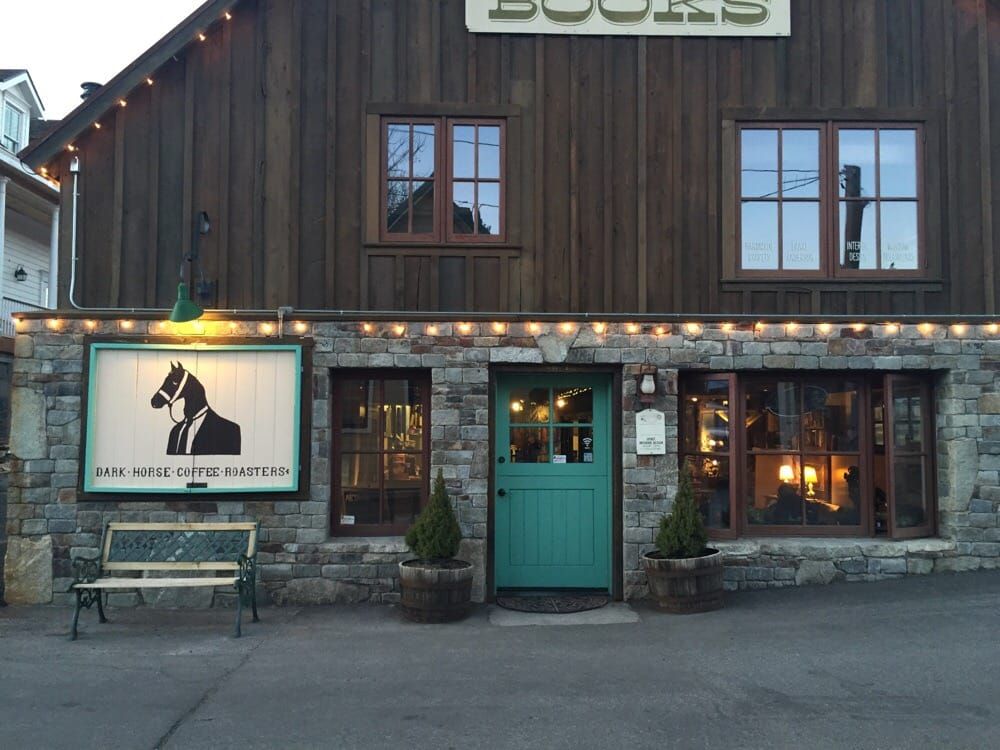 Dark Horse is all about relaxing and really enjoying life. When you go in for a cup of joe, just be sure that you aren't in a rush. And if your expectation of coffee is sugar with a splash of coffee...change your mindset now. Take in the experience and enjoy the dynamic flavors of each sip of your coffee. The atmosphere in Dark Horse is unlike any other in town, it's very homey and full of books, as well as a couch and local artwork tastefully scattered. I would recommend parking in the free Jax Diner parking lot up and across the street. Unless you are one of the lucky few who manage to grab a spot outside the shop (there are 3 total)! They have a small selection of bakery items but if you are going to stay until lunch and want a full meal you are walking distance from downtown restaurants.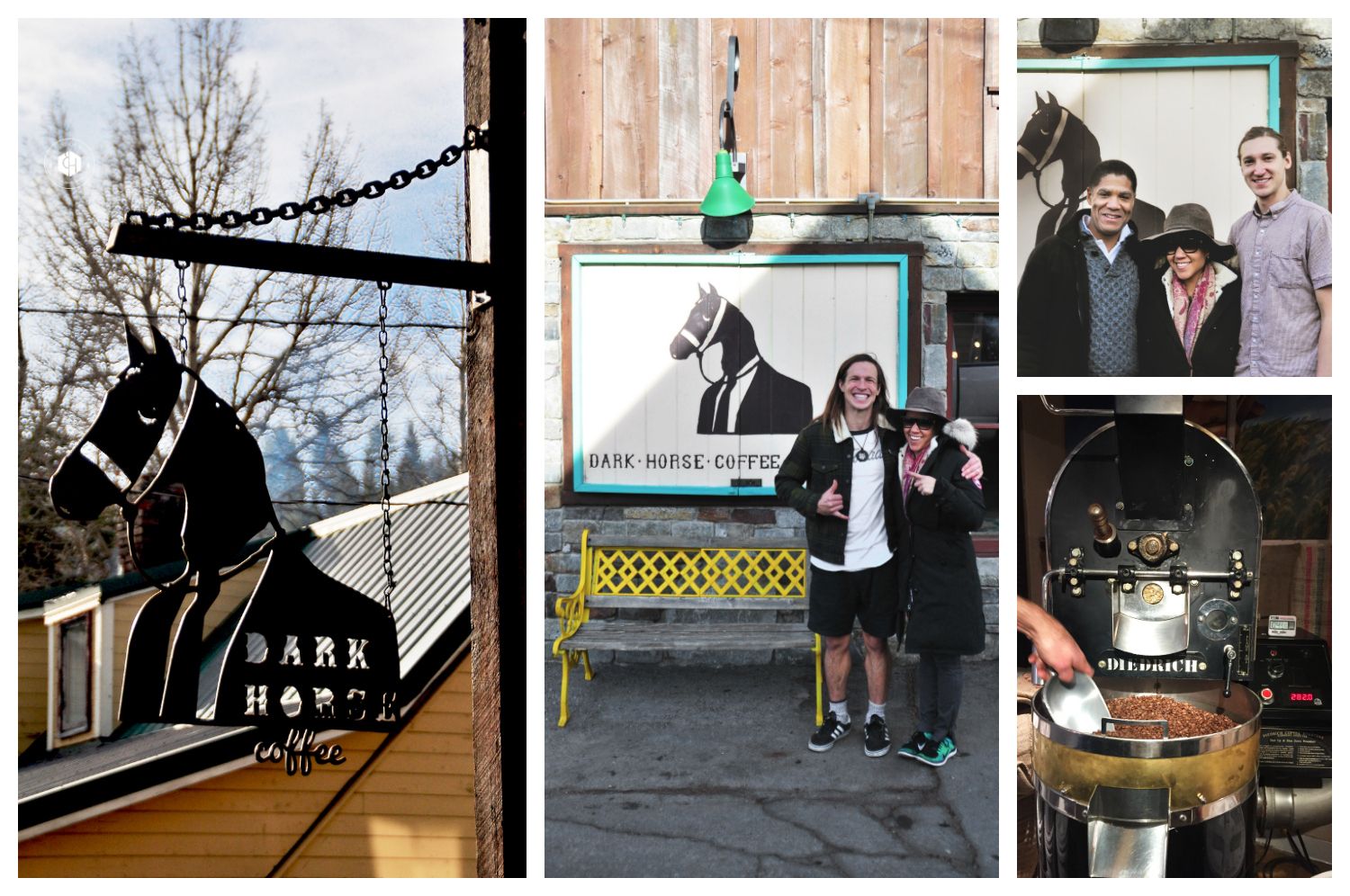 "I have always liked this place, the vibe and especially their coffee. But I just spent some time talking with Drew Taylor, the owner, and he is the NICEST GUY! I try hard to spend my money locally -- it is all that much easier when the product is such high quality and the owner so friendly!"
"It's delicious and the atmosphere seems to induce contemplation. You should check it out."
"Coffee place for people who love coffee! Lot of attention to detail as far as complexities and notes of the various single origin coffees. They do pour-overs as well as cold brew coffee. All of the coffee is roasted right in the shop! The staff is so friendly, and the vibe of the place as a whole is really nice and low-key. Perfect place to meet up with a friend and chat while enjoying delicious coffee. The seating can sometimes be an issue, but I like the intimate setup they have going on. Wouldn't change anything. Good job Dark Horse!"
"Absolutely my favorite coffee shop ever. Not only is the coffee delicious (Brazil pour over is my favorite!), but Drew and Sam are two of the nicest and most sincere guys I've met in a long time. I am thrilled to be partnering with them to offer their coffee at our building, Constellation Residences at Northstar. Do yourself a favor and check them out!"
"Best coffee in town by a landslide. Their espresso is the best I have ever had the pleasure of enjoying. The roaster is master of his trade. The selection of pour over coffee is beyond satisfying for even the most discerning coffee connoisseur. The seating area has a great relaxing feel. Some couches and tables that can sit two to four people. One large table that is tucked in against a large window and shelves of preowned books that if you like one, for next to nothing you can take it home. This is a hidden gem of Truckee."
For A New Spot In Town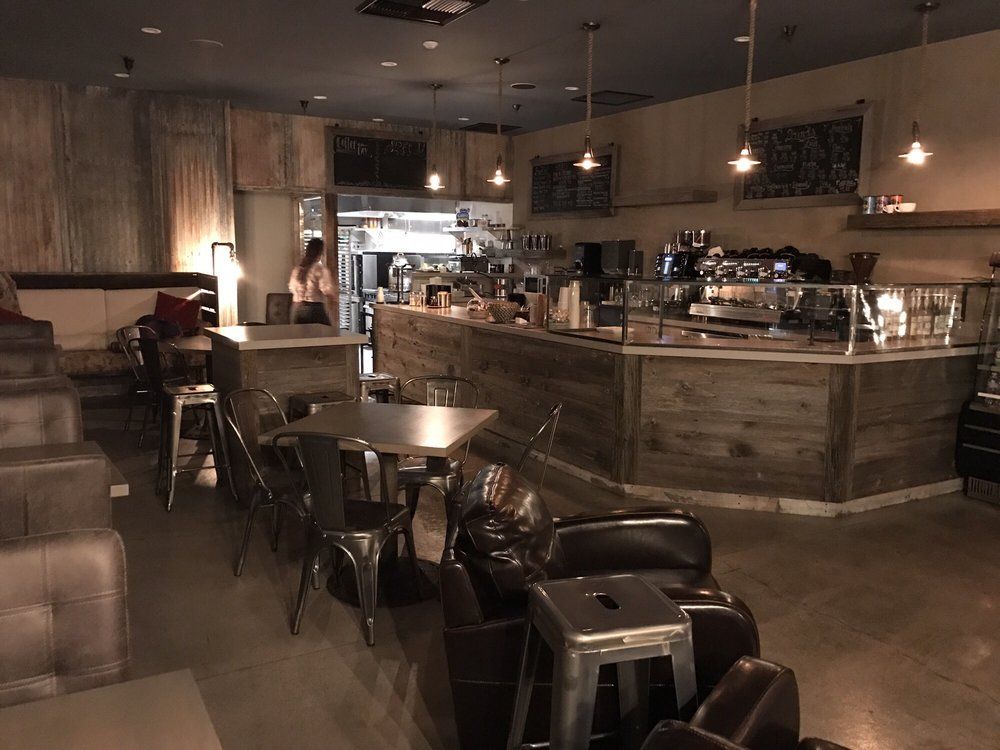 This is the newest coffee shop in town and if I'm being honest, I love it. It's less know but it is DELICIOUS!!! Their menu consists of breakfast, lunch, and bakery items along with coffee and tea. The shop is located in between the DMV and a sushi restaurant so if you wanted to stay there for breakfast and lunch, you can walk a few steps and enjoy sushi for dinner!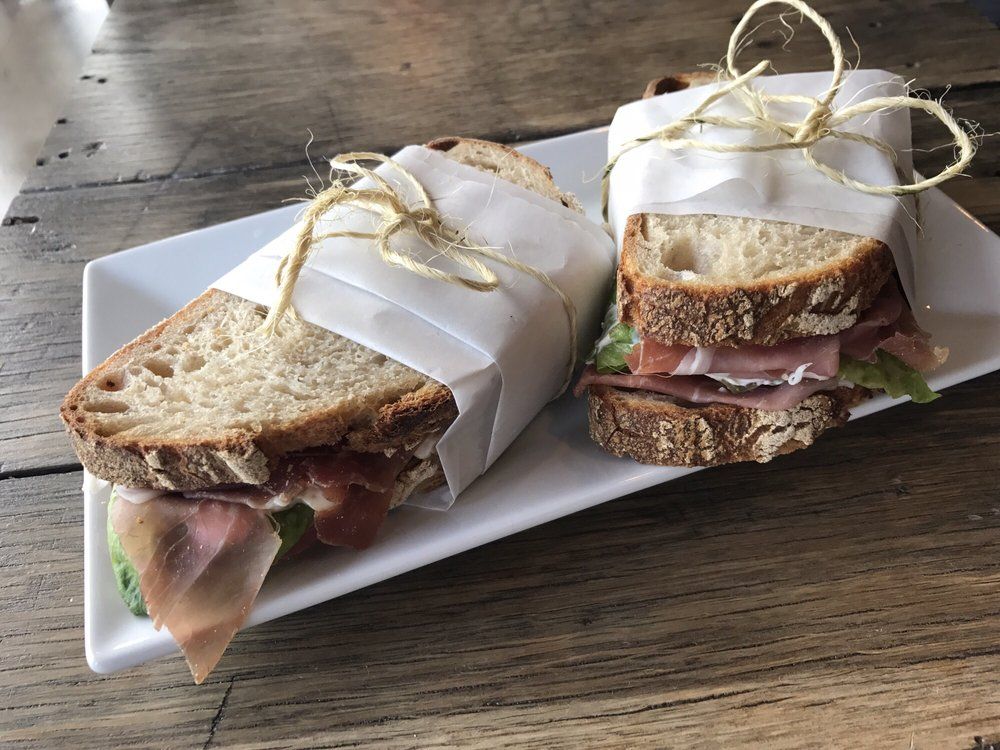 "Zuri Coffee Co. has two different nitro coffees on tap. I cannot express to you how much I love nitro coffee. If you haven't tried it and you like coffee, stand up, grab your keys, immediately abandon all responsibilities and go to Zuri."
"Wonderful coffee, treats and the owners are just lovely!! I highly recommend!!"
"This is brand new coffee shop for me (I come to Truckee to stay one month every year). I am a coffee person, I dislike to have coffee in the chain coffee shops. Their coffee is very good. Oh do not miss the crêpe here, it is super good! I will come back to try other flavors next time."
"Best chai latte ever, great fresh food, and family friendly. If you have a little one, ask for the baby-ccino (milk froth)."
"Lattes were perfect, kids loved the crepes, all the baked goods were perfect. Lovely personal service. Great addition to Truckee"
For An On The Go Local Spot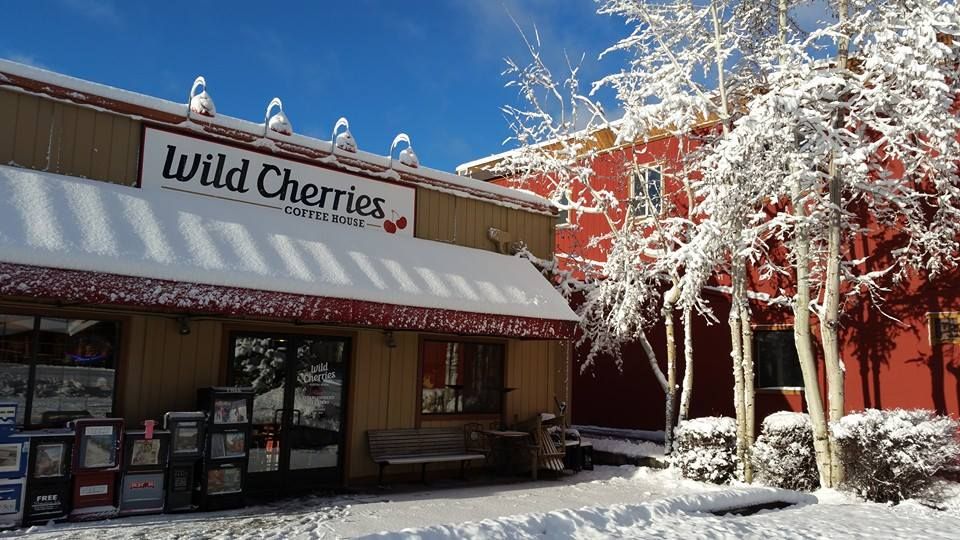 Wild Cherries has the biggest selection of menu items by FAR! You can see it from the road and it's walking distance from Truckee High School so be prepared for a line around 12-1 on weekdays. Any other time it is a quick and delicious meal though! There is plenty of parking so you won't have to fret over that. I would say Wild Cherries feels like a more local Starbucks, meaning its delicious and more sugary and very well known by locals and tourists. The food is hearty and they always have so many options for sweets!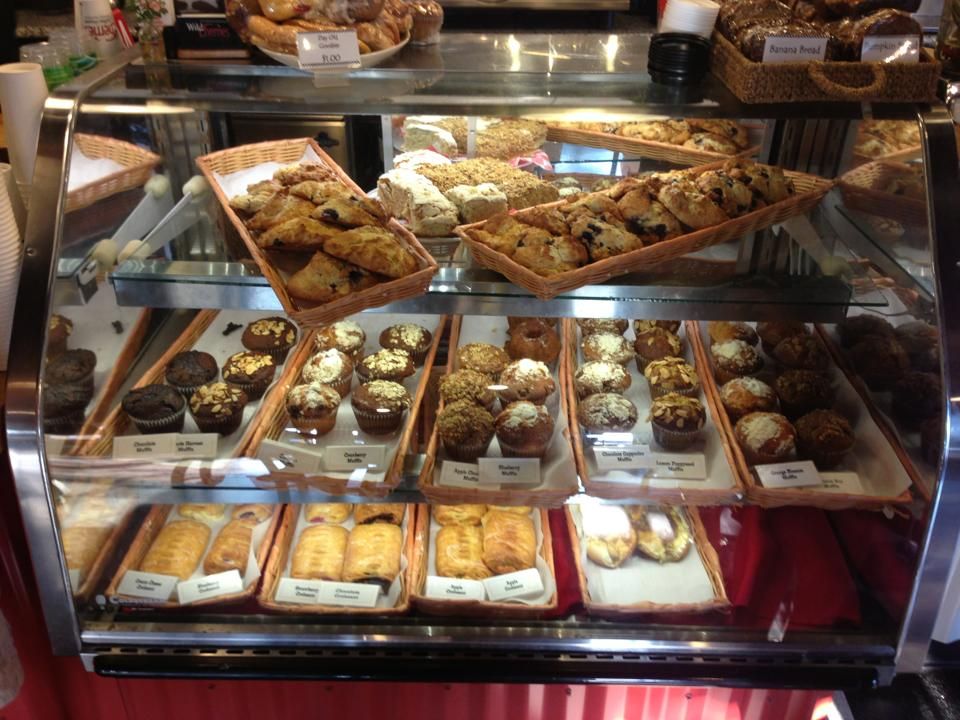 "I love this little shop! The people are so friendly and their in-house baked goods are so tasty. It's a must-hit when traveling through Truckee."
"Amazing staff and great food and coffee. Had a pleasant experience."
"While traveling through Truckee on the way to Reno I found "Wild Cherries" on Yelp and saw a solid review. The almond dirty chai was delicious, and the vibe was very welcoming and chill. Not only were the lovely lady baristas good looking, but they were very friendly as well. The manager on duty, Yvonne was so incredibly amazing. I asked one of her employees about a shuttle or taxi to Reno and she overheard and offered to give me a ride to the airport, which saved me a lot of money and hassle. Such a great experience in a city I have never been to before. If you passing through Truckee, make sure to stop at Wild Cherries and give them a "high-five"!"
"Greatest local spot to meet up with a friend, do some homework, or just grab a chai on the way to work! Only but the best."
For What You Know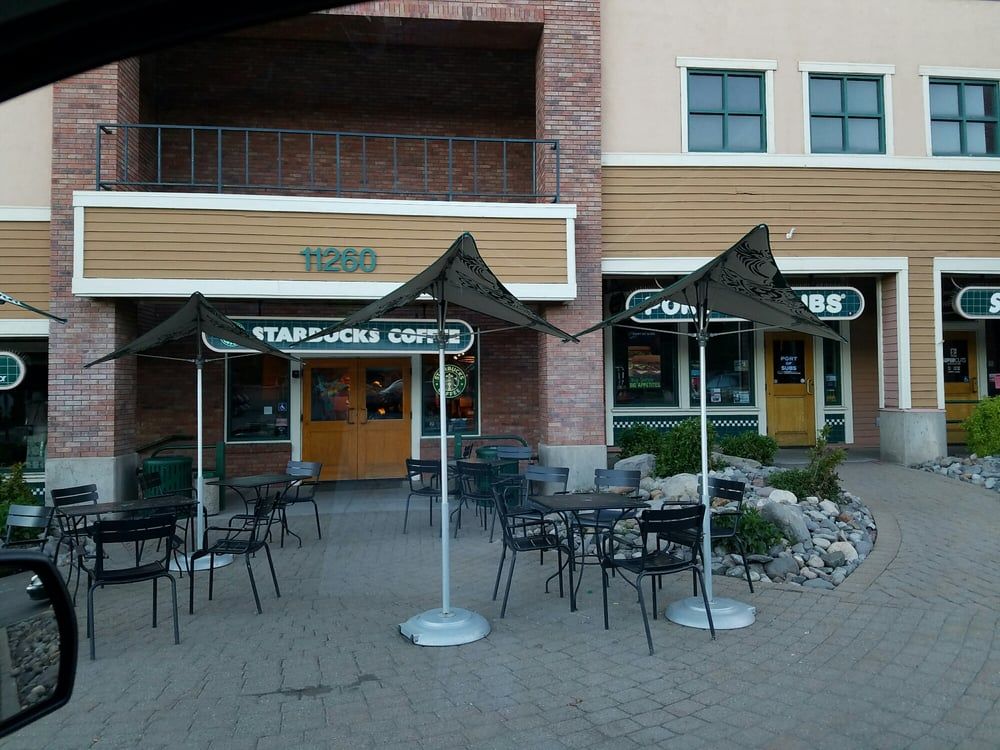 They are everywhere. Going grocery shopping? There's a Starbucks inside the Safeway downtown. Want to sit down and drink for a bit? Go a couple stores down from that Safeway and sit down at that Starbucks! There is another located in Northstar so when you've had a long day skiing you can sit down and enjoy a cup of coffee there too! I don't think I have to describe anything much about Starbucks, everyone has been there and either loves it or hates it. If you love it, you will love Truckee :)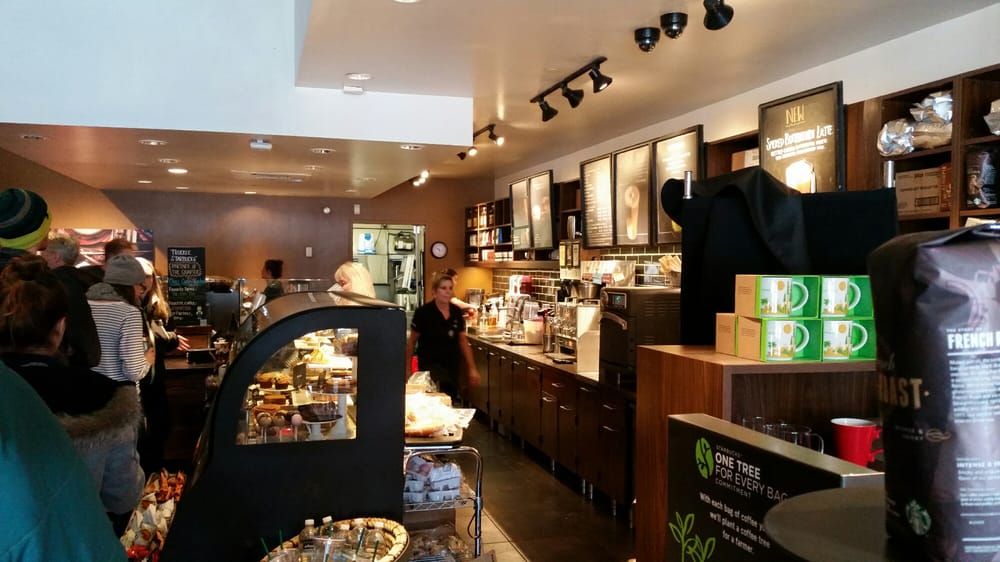 "Perfect place to stop in Truckee for some road weary travelers with a day of adventure ahead."
"I was working in Truckee again today...had to stop there..coffee fix..staff is always friendly!!!"
"The only Starbucks in Truckee, well not really, there is another one couple door down from this one, which is inside Safeway :) This Starbucks had fireplace inside, I don't know it's work or not since it's not on today, but will be nice when it's cold outside. Will be coming back for more if we are in the area or for some snow :)"
"This has to be the best Starbucks anywhere! Like most mornings I went in and the line was almost out the door. I watched the young lady (Terra) behind the counter help at least ten people in front of me. She didn't skip a beat! She greeted everyone with a smile and kind words. She was positive, alert and friendly. The line moved so fast and my coffee was perfect. What an awesome start to my day. Thank you!"